CUSTOM COMMERCIAL SIGNS AND INSTALLATION SERVICES!
MONUMENT SIGN DESIGNS AND FABRICATIONS AZ

WESTERN SIGNS AND LIGHTING MESA 480-831-8600
MONUMENT SIGNS SERVICES WE OFFER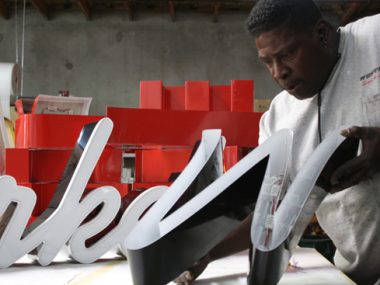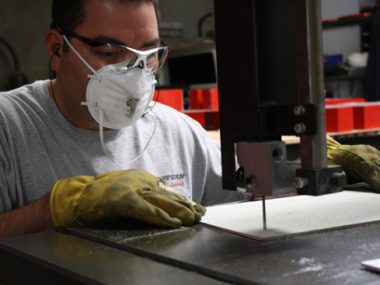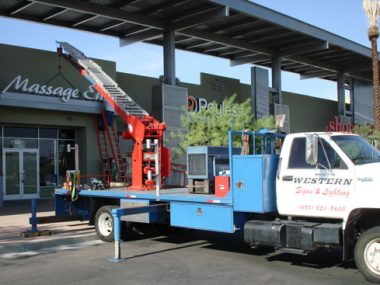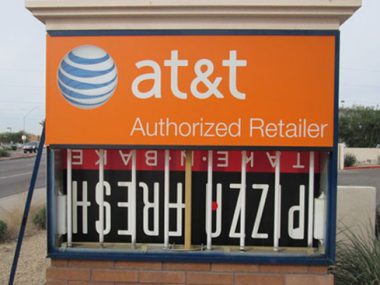 DO I NEED A MONUMENT SIGN OR A PYLON SIGN? WHICH ONE IS BETTER?
Depending on where you business is located and how fast the vehicles are traveling on that road will determine whether you need a monument sign vs. a pylon sign. The biggest difference between monument signs and pylon signs is height.
BENEFITS OF MONUMENT SIGNS
Monument signs add a professional and highly distinguished look to any property. There are certain possible restrictions for given locations, but our permit team knows how to research what is possible and make the most of your signage opportunities. These restrictions can be from the city or landlord and should be researched as part of the sign design and ordering process. Monument signs can be made of a variety of materials and in virtually any style that you can imagine!Placed at a corner of your property or at the entrance to your parking lot, monument signs provide a strong sense of permanency and professionalism for a single business or multi-tenant property. There will be no doubt where you are, and that you going to be there for a long time.
VIEW OUR CUSTOM
MONUMENT SIGN GALLERY
RECEIVE A FREE
MONUMENT SIGN ESTIMATE!