CUSTOM COMMERCIAL SIGNS AND INSTALLATION SERVICES!
OUTDOOR SIGNS

WESTERN SIGNS AND LIGHTING MESA 480-831-8600
If you are searching for Storefront Signage, Storefront Signs, Outdoor Retail Signage, Outdoor Retail Signs, Outdoor Storefront Signs, Retail Storefront Signs, Outdoor Signs, Digital Outdoor Signs, Led Outdoor Sign, Outdoor Monument Signs, Digital Signage for Storefronts, or Outdoor Building Signage in Phoenix, Mesa or Chandler, Western Signs & Lighting can help! Western Signs and Lighting exterior signs are fabricated from the best corrosion resistant and durable materials available. From LED, to neon, artistic metal or other materials, Western Signs & Lighting manufactures a diverse range of storefront signs and building mounted signage. Whether you need simple outdoor sign lighting or the most amazing custom neon or LED signs, we are available anywhere in the Phoenix valley. Once you have selected your type and design of the exterior sign, our precision fabrication team will ensure that it is expertly crafted, carefully assembled, and prepared for transport to your property for installation by our professional team. Western Signs and Lighting is a licensed, fully bonded, and insured sign contractor serving the Phoenix, Arizona area. We provide custom-designed commercial indoor signs, outdoor signs, monument and metal signs for retail and commercial use.
BUILDING SIGNS
FREESTANDING SIGNS
MONUMENT SIGNS
SHOPPING CENTERS
SIGN FACES
FLAG POLE SIGNS
CHANGEABLE BOARDS
STORE FONT SIGNS
INTERIOR SIGNS
OFFICE SIGNS
LOBBY SIGNS
CABINET SIGNS
DIGITAL DISPLAYS
LED & NEON SIGNS
& MUCH, MUCH MORE!
DIGITAL & ELECTRIC OUTDOOR SIGNS
Digital and electronic outdoor signs are a great way to stand out from your competition. These signs are programmable to display whatever message you like. Communicate many messages to your potential customers without printing or changing letters out.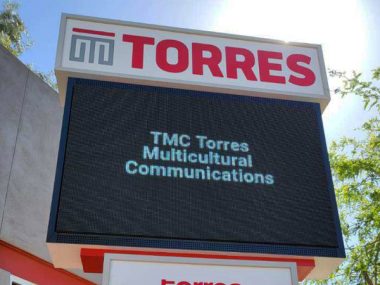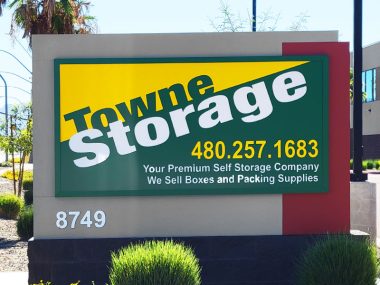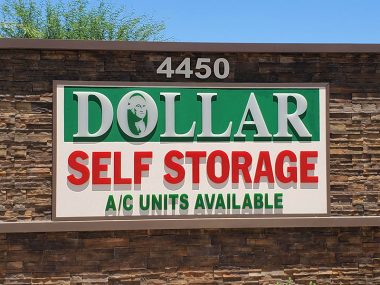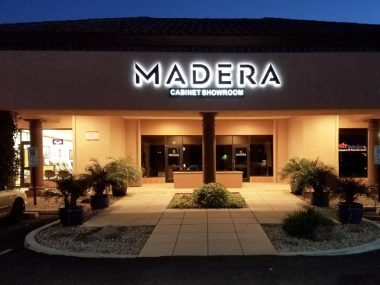 OTHER OUTDOOR BUILDING SIGNAGE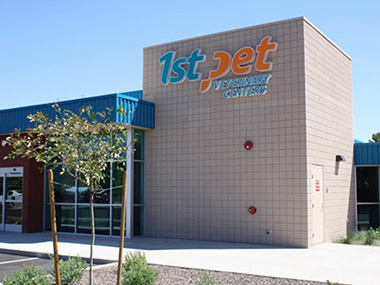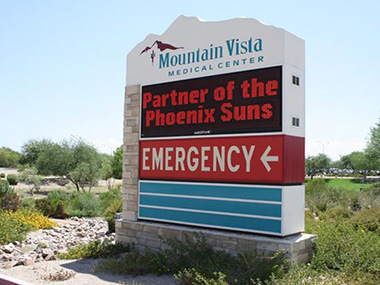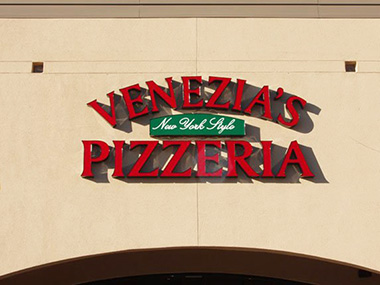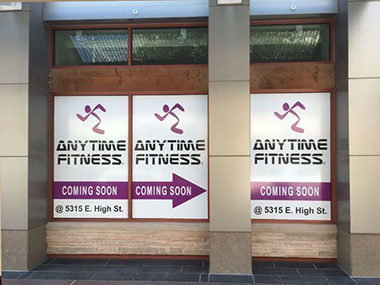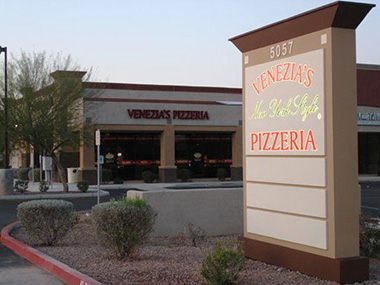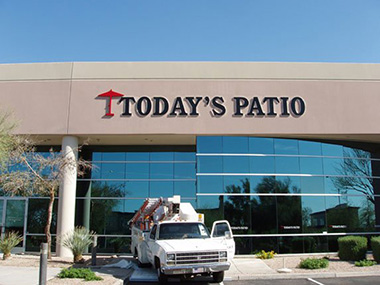 VIEW OUR OUTDOOR
SIGN & LIGHTING GALLERY
Outdoor sign lighting can help your signage stand out 24 hours a day. We can help! Our outdoor lighting services consist of copper, brass or aluminum Gooseneck Lights, flood & spot Bullet Lights, Directional sign letters, and Lamp Post Lighting.
FREE OUTDOOR
SIGNAGE ESTIMATES!
Receive a free Outdoor Signage Estimate for repair, fabrication, installation or maintenance by giving Western Signs & Lighting a call today at 480-831-8600!